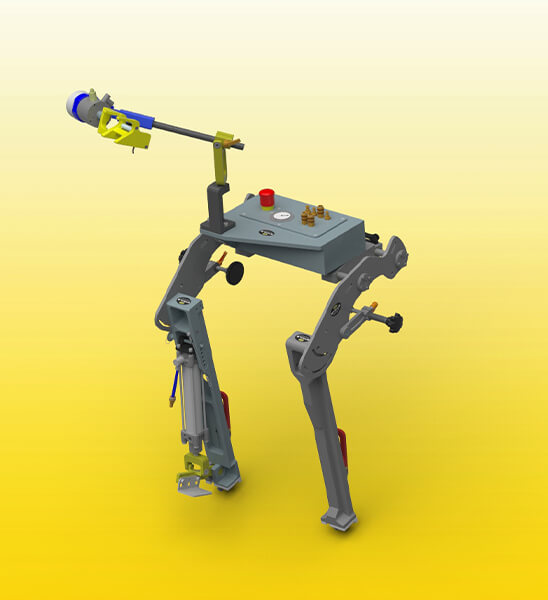 Pneumatically operated actuator for operation of throttle and brake pedal on motorcycles and 2/3 wheelers. 
External set-point of the pedal actuator position via analog voltage to closed-loop pressure regulator in external valve box. 
Fast, simple and robust installation on vehicle driver seat. 
EMC resistant actuator in fail-safe design with mechanical, spring-actuated return to idle position in absence of power. 
Thanks to the pneumatically operation there are no electrical wirings into the vehicle and no EMC emissions. 
The actuator uses non-metal materials where possible. 
The system can be expanded by additional pneumatically operated actuators.